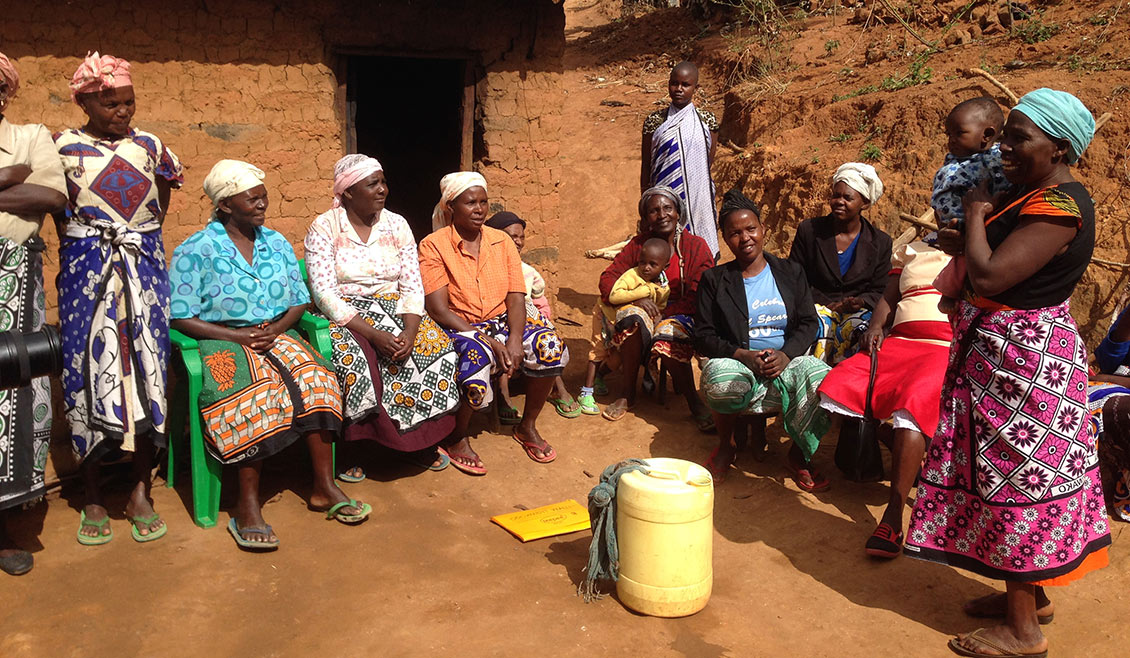 Quality Improvement for community health services: Learning Event
This event was held in October 2017, when representatives from community to national level participated in a two day "festival of learning" that formed the third phase of the USAID SQALE Program quality improvement training model. The overall aim of the event was to share experiences and learn from one another. The specific objectives were to:
Evaluate and present quality improvement change plans for community health services
Celebrate success, recognising high performing teams and innovative changes
Share learning on the application of quality improvement approaches in community health
Identify key enablers and challenges for Work Improvement Teams in implementing quality improvement for community health
Plan for further embedding quality improvement into the community health system
Twenty-four Work Improvement Teams from Nairobi and Kitui counties came together for the first time to share their experiences. Nairobi County hosted the event, with over 100 participants and facilitators, which comprised of twenty-four quality improvement teams, Kitui and Migori Counties and participants from the National Ministry of Health Departments for Community Health and Health Standards, Quality Assurance and Regulation.
Learning event report
A full report of the learning event which summarizes proceedings and all of the presentations is available. Read more..
Bridging the Quality Gap - Strengthening Quality Improvement in Community Health Services: A symposium
This event was held on the 29 September 2016 and brought together a wide range of stakeholders – from government, communities, the health service, non-governmental organizations, research institutes and universities, and funders – to share learning on quality improvement. It aimed to strengthen knowledge about how these methods can be applied at the community level.
During the symposium different speakers shared information on the success of Kenya's community health programme and some of the ways that quality improvement can help tackle challenges that are being faced in the country.
Background
This symposium was hosted by the USAID SQALE community health service project, a new initiative that seeks to enhance maternal and child health by improving the quality of services at the community level and access to services at facility level in eight counties of Kenya. The project intends to strengthen leadership and coordination at national, county and community levels by embedding a culture of quality improvement through capacity-building and community engagement.
Agenda 
You can download the final agenda to see who was talking about what.
Speakers and participants
In the table below you can find all of the people who presented at the Symposium. A larger list of participants is also available.
| | |
| --- | --- |
| Name | Organization |
| Dr. Jackson Kioko | Director of Medical Services, Ministry of Health |
| Dr. Patrick Amoth | Head, Division of Family Health Ministry of Health |
| Prof.  Miriam Were | Community Health Services Goodwill Ambassador |
| Dr. Salim Hussein | Head, Community Health Department Unit |
| Dr Thomas Ogaro | Director, Public Health, Nairobi County |
| Dr. Sheila Macharia | Senior Health Manager, USAID Kenya |
| Dr.  Miriam Taegtmeyer | Senior Clinical Lecturer, Liverpool School of Tropical Medicine |
| Dr. Lilian Otiso | Director of Services, LVCT Health |
Our work in images
We have an area of our website where you can see some of Kenya's Community Health Volunteers and Community Health Extension Workers as they serve their community. Please do share them on social media.
Presentations 
Making the invisible visible
To draw attention to the work of Community Health Volunteers (CHVs) we used the symposium as an opportunity to launch our new film, Making the Invisible Visible.
Symposium report
A full report of the symposium which summarizes proceedings and all of the presentations is available. Read more..