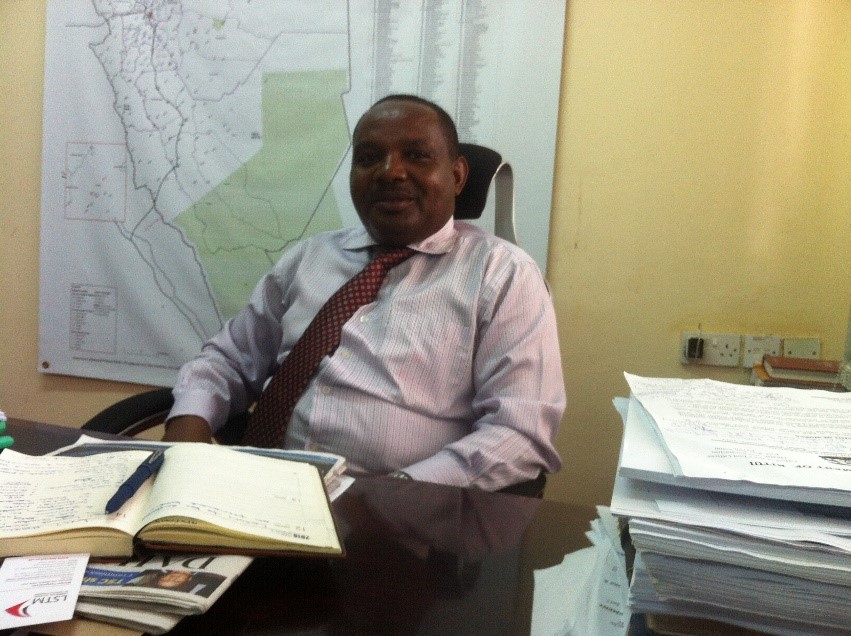 Linet Okoth, Miriam Taegtmeyer, and Gladys Mutinda
The Kitui County Government's Facebook page keeps its friends up to date on the PATUMA Integrated Programme and there is a lot of interest in how this new initiative will take off in Kitui.  A short form of "Pamoja Tujikinge Magonjwa" the phrase PATUMA speaks to togetherness, partnership, and improved health.
Kitui, a semi-arid county in the east of Kenya, is the sixth largest county in Kenya and 64% of its population live under the poverty line. Kitui has 230 health facilities, 37 ambulances, and additional community ambulances (with motorbikes pulling stretchers). Despite this, the county has poor health indicators, is prone to drought, and has some of the highest levels of malnutrition and stunted growth in children in the whole of Kenya.  Its remote and hard to reach areas mean that pregnant women may live hours away from the nearest health facility where they can be assisted to deliver babies and many still choose to give birth at home.  
According to Dr Frederick Muli, the chief officer for health, PATUMA was launched to increase equity and promote healthy living. We found him seated in front of a large map of the county. The map has a dot for each health facility. At a glance the remote and hard to reach areas appear as large white areas with no dots. The need for community health outreach and the huge task of PATUMA are easily visualised.  New community health workers have been selected and are given a small stipend and trained in the basic modules of community health prevention and promotion. Sub-counties like Kitui Central, Mwingi North and Kitui East, that have some of the highest rates of maternal mortality, have been selected by the county to pilot quality improvement approaches to community health with the aim of improving maternal and child health indicators through the PATUMA programme.
The USAID SQALE team, working alongside the PATUMA volunteers, has provided a tailored maternal child health training, including how and when to refer women and children to health services and how to accurately capture the good work that is being done. Mr Muinde, the county public health officer, reflected that the ownership of quality improvement must lie with the PATUMA programme itself and from what we have seen it very firmly does. We are sure the Facebook friends and many others will be watching eagerly to see how PATUMA pans out in the county and hoping that improvements are seen in the health of its people.